Thoughtful Gifts Outshine the Rest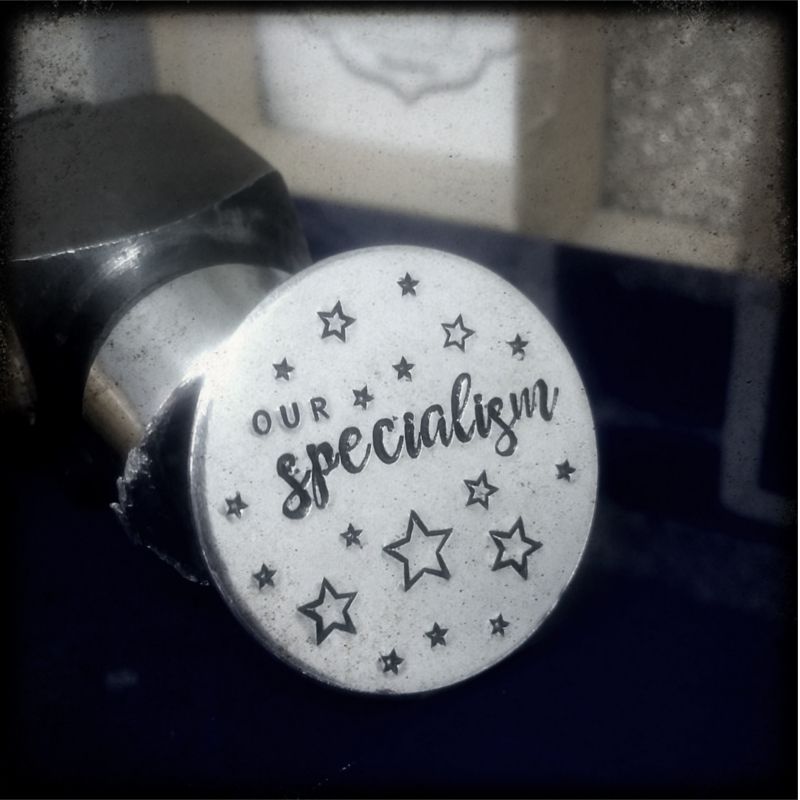 Hand Stamping is the art of hammering individual images, letters & digits, into a variety of metals - to make impressions. We can use any metal, but our most commonly used include:
Sterling Silver,
Aluminium,
Stainless Steel,
Copper,
Brass
and many others
Here at H L Bespoke, we tend to use Aluminium for the majority of our keyrings and some jewellery. This is because it does not tarnish, is hypoallergenic and extremely lightweight - making it comfortable to wear & hold - while also ensuring items are more affordable.
Because everything is handmade, we are in a unique position
We we are able to offer you something truly bespoke
Therefore, if you would like your item to be made in a different metal or with a different design, wording, colour, please contact us and we will do our utmost to fulfill your request.
Handstamping ensures each piece is as individual as the recipient!
How Is Hand Stamping different to Engraving?
With Hand Stamping, every letter, image and digit, is individually hand stamped into the metal, by hand, using specially designed punches and a hammer.
This therefore means, there may be inconsistencies in the spacing, depth and form of the letters and shapes. This may be seen as a negative...when in fact, it means that each piece is 100% unique - no two pieces will EVER be the same!
Because of our process, of making the impressions, Hand Stamping is completely different to Engraving. Engraving uses a machine. This means our final pieces have a different look, and feel, to those that have been engraved.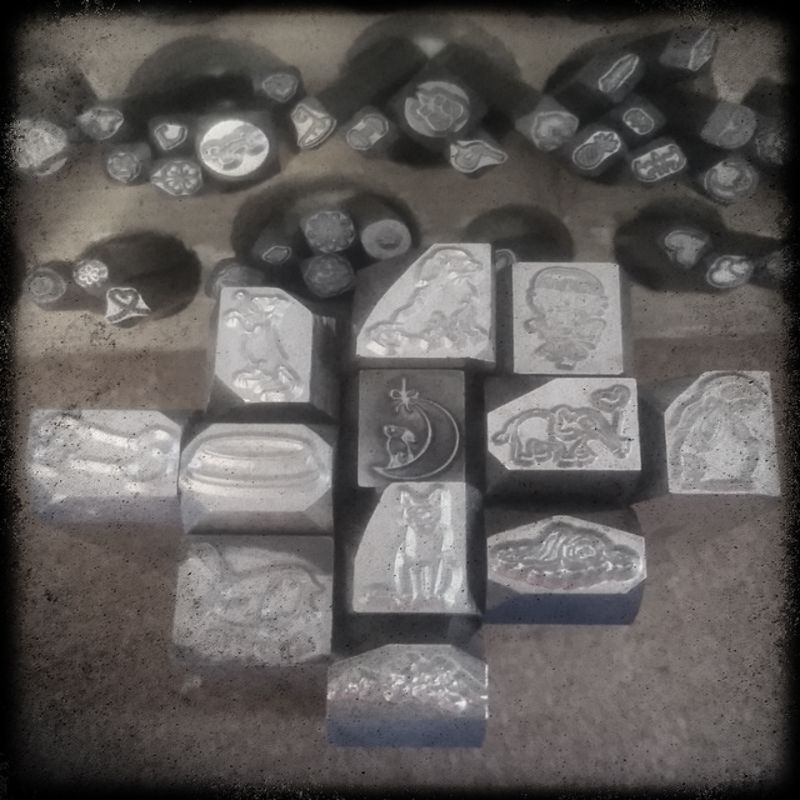 Due to the nature of Hand Stamping, generally, pieces can only be hand stamped on one side, as it can leave a shadow on the reverse. Only shapes which are 2mm+ can be successfully hand stamped on both sides.
At H L Bespoke, we are proud to be able to offer a range of fonts and design stamps; which means you can design your pieces, as you wish. If fonts, or design stamps, aren't requested, we use our creativity, given the context, to generate a design for you.
Here are examples of your font choices.
Would Like Us To Create Something Bespoke? OR, Just Have A Question?
That's simple! Complete the form below, click the Send button and we willl get back to you ASAP.
Thank you for submitting the contact form.